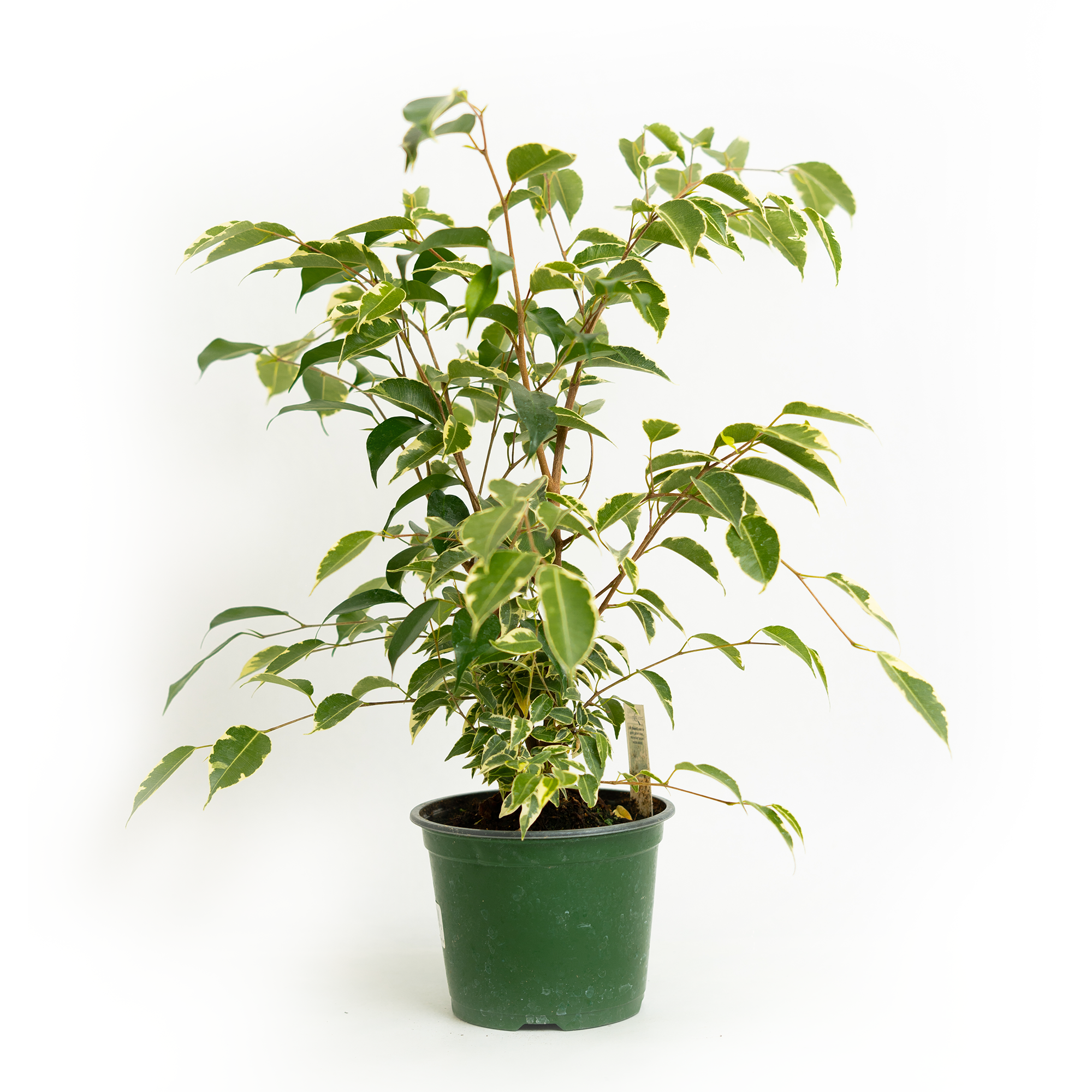 Weeping Fig Variegated - 6 inch
---
The Weeping Fig or Ficus Benjamina is a fast growing houseplant known for being easy to care for. This variegated Weeping fig has stunning white and green leaves. Typically pruned to be 3 - 6 ft. and can live for 20 - 50+ years!

💧 Watering Requirements: Keep a consistent watering routine to keep plant happy. Use a moisture meter to indicate when soil is half dry and don't allow plant to dry fully between watering in growing season. Winter months may require less watering.

🌞 Sunlight Requirements: Place in a room that receives plenty of indirect sun, even a bit of direct sun in the morning is recommended! This plant does not handle moving well so try not experimenting with placement. To keep variegation in leaves make sure plant is not placed in low light.

🪴

 

Care Requirements: 

Keep away from drafts and near humid areas. Regularly fertilize bi - weekly for lots of healthy growth. During winter plant can be pruned to liking. Keep an eye on pot as this fast growing plant may require repotting.