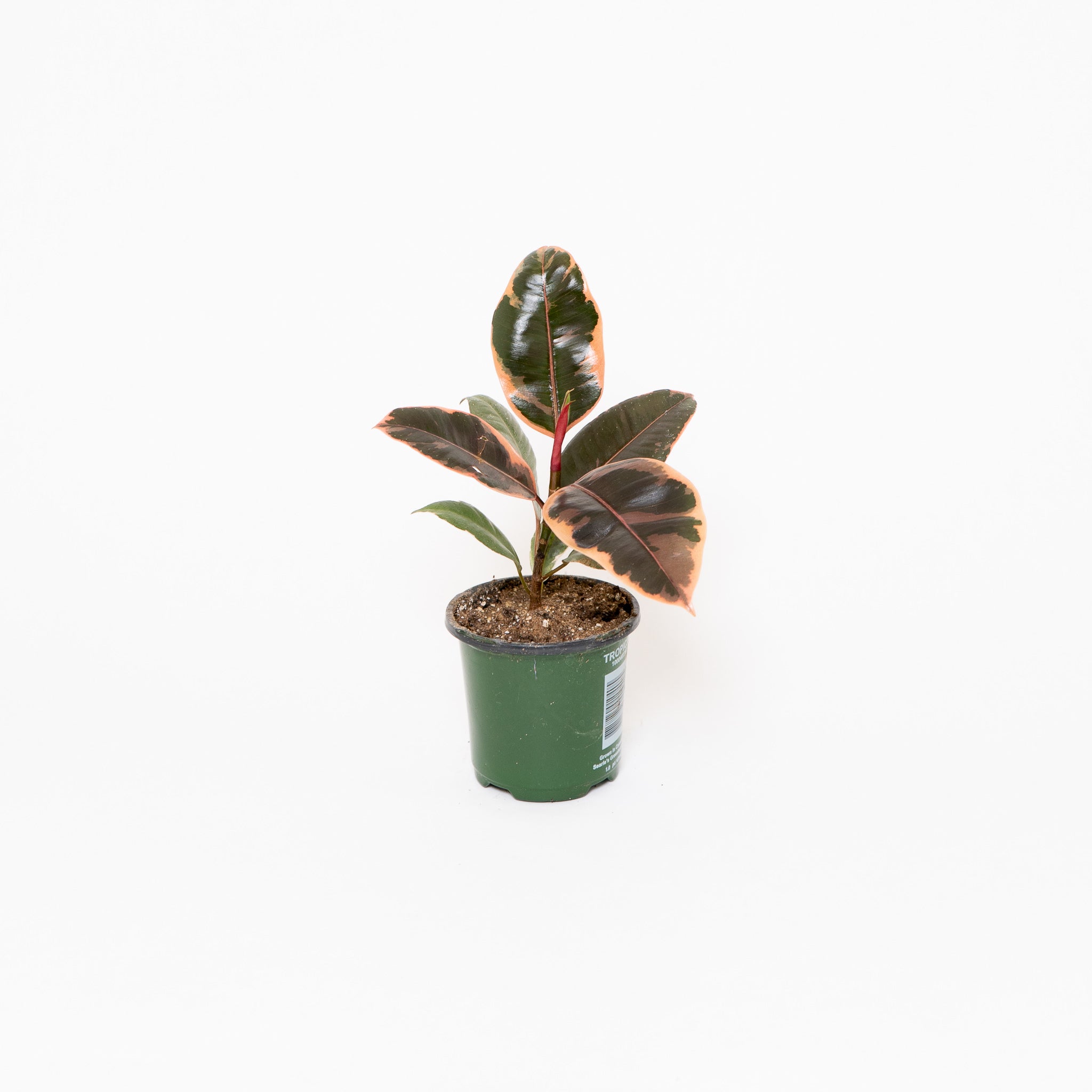 Rubber Plant Ruby 4 Inch
---
Rubber Plant Ruby is a striking, easy-to-care-for houseplant that requires minimal light and water. Its lush, glossy leaves can add vibrancy and life to any room, while its hardy rubber tree-like growth can thrive indoors for years. Beyond its attractive appearance, its low maintenance requirements make it a perfect fit for the busy lifestyle.
💧 Watering Requirements: Water when soil is partially dry, about every week or so. 
🌞 Sunlight Requirements: Place in bright indirect light to keep variegation. Rotate plant to ensure even growth.
🪴 Care Requirements: Wipe leaves often to keep plant dust free. Clean leaves ensure plant can absorb lots of sun. Prune any dead growth, and fertilize every month in growing season.