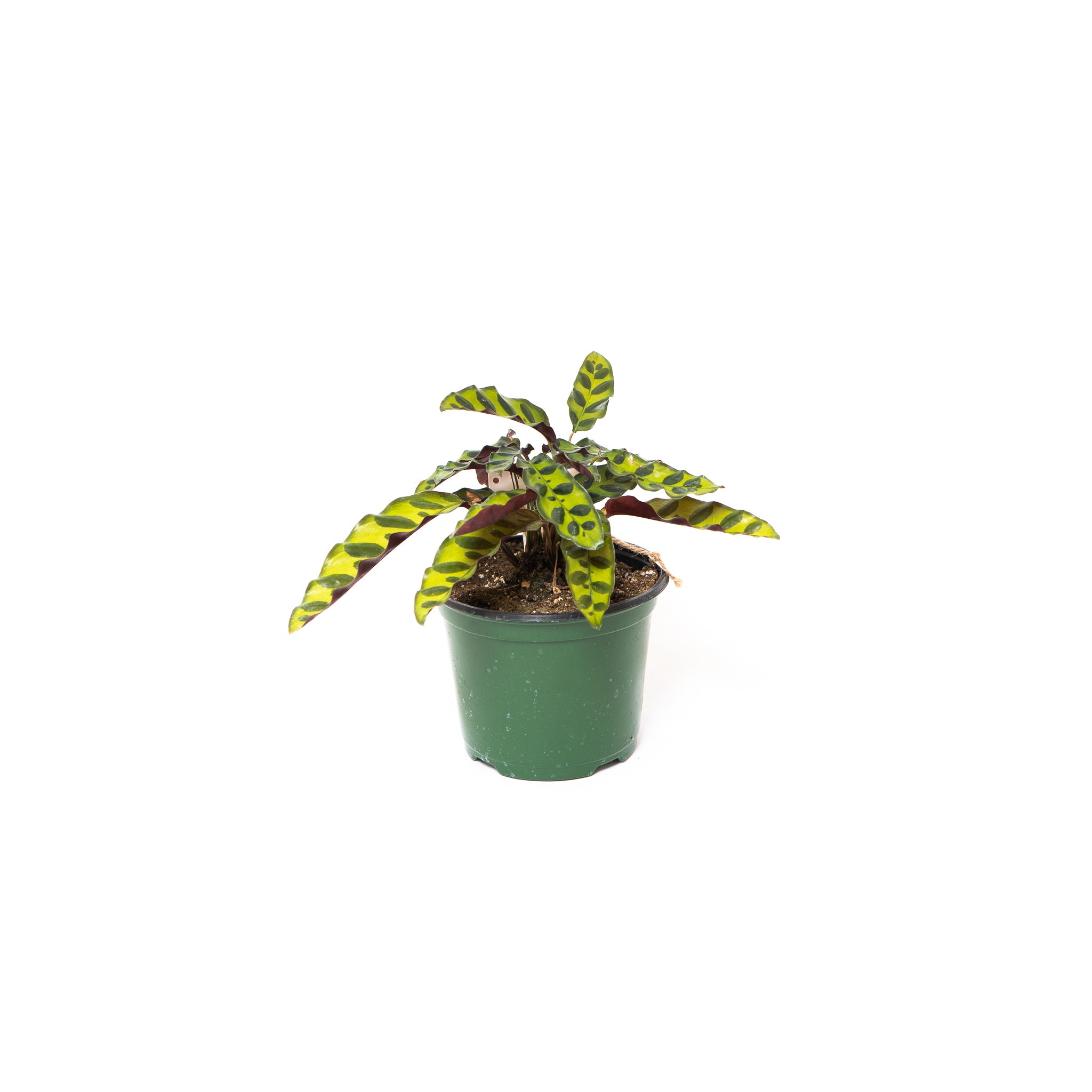 Rattle Snake - Calathea Lancefolia
---
This Rattle Snake Plant (Calathea lancefolia) is an ideal house plant for any environment. It has beautiful, large variegated leaves and grows up to 26 inches tall, making it perfect for both home and office settings. Plus, its pet-friendly qualities make it a great choice for any family.
💧 Watering Requirements: During growing season keep soil moist and water when top 1" of soil is dry. a moisture meter is recommended to make sure plant does not become overwatered. Rattlesnake plants don't tolerate waterlogged conditions; if the leaves start to turn yellow, you may be overwatering. On the other hand, if the leaves begin to curl they aren't receiving enough water. After watering let excess drip out before returning to decorative pot. 
🌞 Sunlight Requirements: Does best in filtered light, avoid placing in a window with intense afternoon sun. Ideally placed in a bright well lit room.
🪴 Care Requirements: Keep plant away from vents and drafts and increase humidity by misting or humidifiers. Fertilize monthly during growing season.