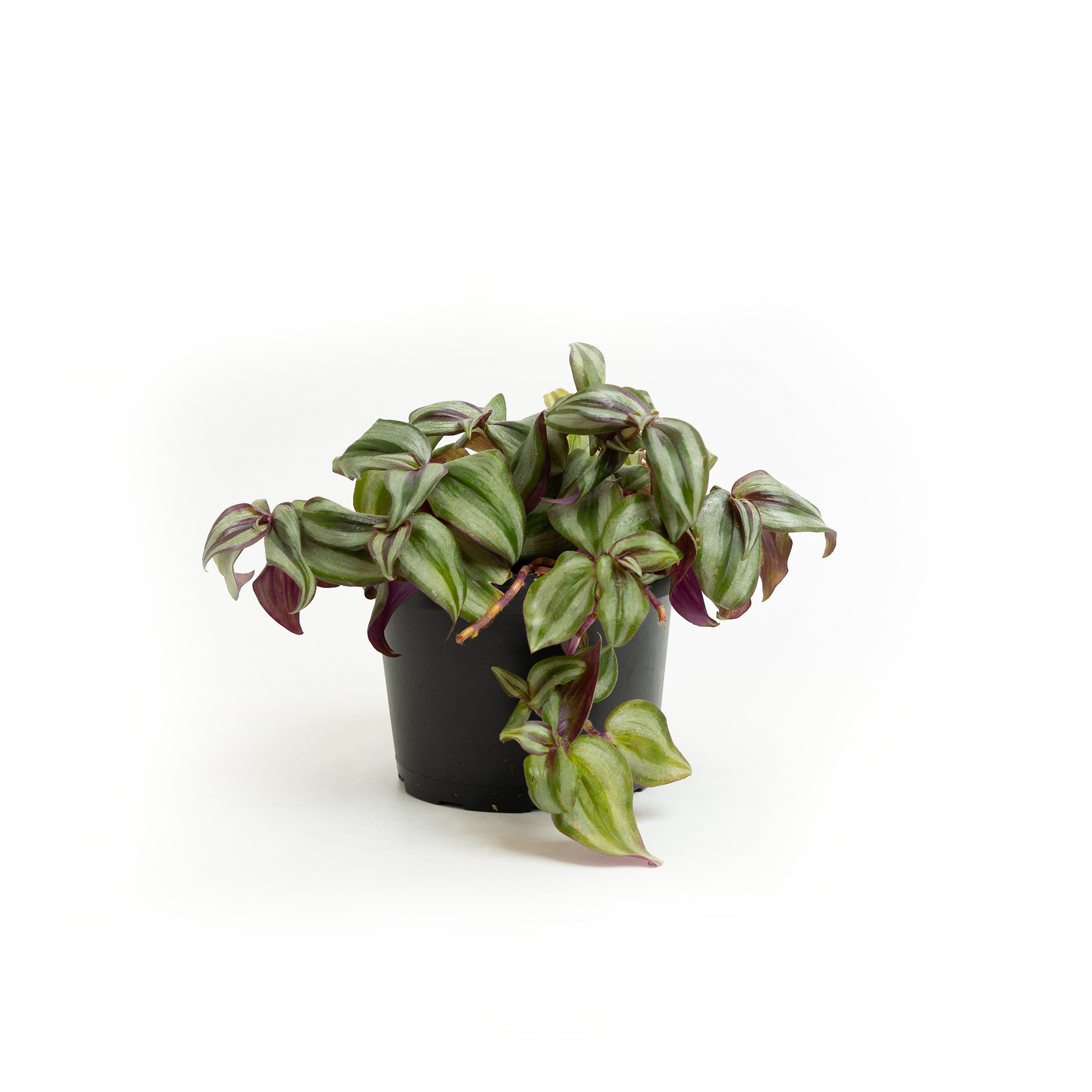 Purple Inch
---
The unique Purple Inch plant is part of the Tradescantia family. This stunning variegated plant will trail or can be pruned to your liking. The purple foliage is very resistant to sun too!
💧 Watering Requirements: Keep soil slightly moist and water when top inch feels dry. Bottom water this plant as water poured on the crown of the plant will cause root rot. 
🌞 Sunlight Requirements: Place in bright indirect light to full sun. Not enough light and plant will loose variegation.
🪴
Care Requirements: 
Does well in hanging planter and will trail. Can also be placed in any area will it receives lots of sun. Insure good drainage in pot. Prune any dead or leggy foliage, pruning also promotes growth.