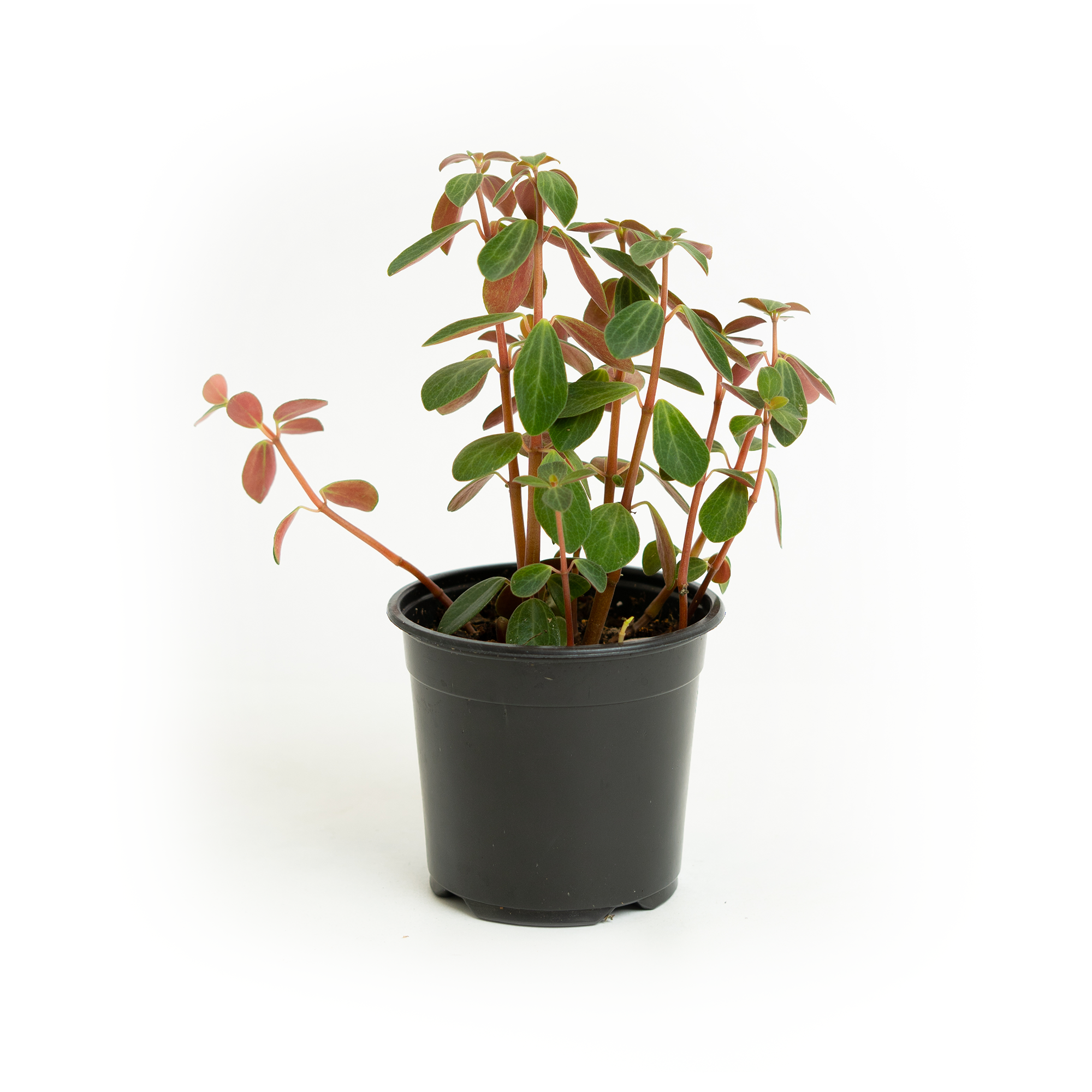 Peperomia Redlog
---
Peperomia are great plants for beginners and loved by all plant parents. Peperomia are known for their neglect tolerant nature. There are over 1500 different Peperomia species and many to choose from to suit your style.
💧 Watering Requirements: Water thoroughly  when plant is almost dry (every 7 - 10 days). Use a moisture meter to get a accurate reading of soil before watering. Allow excess water to drain out to avoid root rot. 
🌞 Sunlight Requirements: Place peperomia in an east or west window. The darker the leaf the less light needed, and if the leaf is variegated it will require more light. Most peperomia do well in medium indirect light (avoiding full sun). 
🪴 Care Requirements: These are slow growing plants, they enjoy being snug in it's pot so repotting is not frequent. Prune dead parts, or leggy bits. They also appreciate humid areas but not necessary.