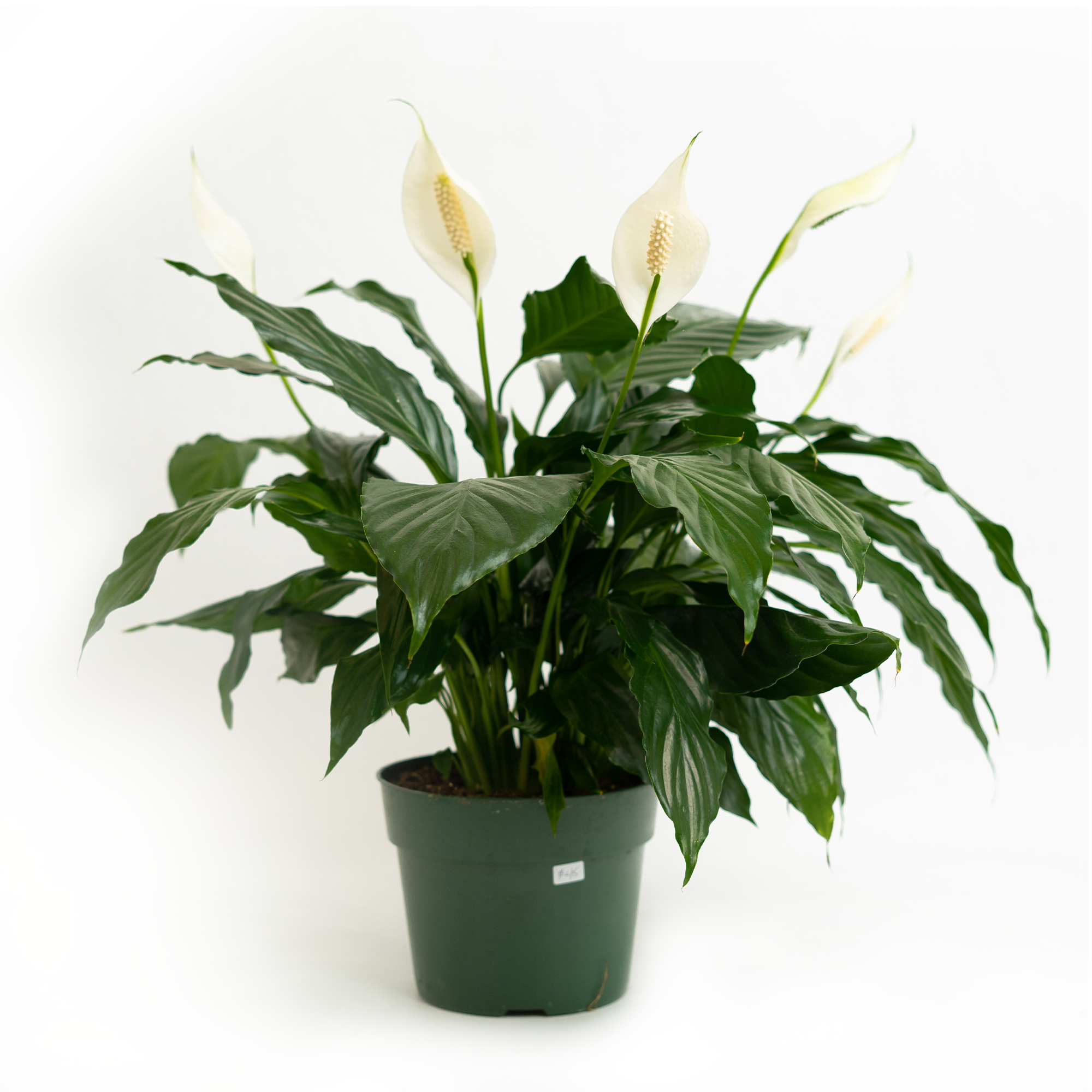 Peace Lily 6 Inch
---
Peace Lilies are great beginner plants for over-waterers. They have stunning dark green leaves and produce white flowers. 
💧 Watering Requirements: Keep soil moist but not soggy. Water when top 1" is dry. A  moisture meter is recommended to avoid overwatering. 
🌞 Sunlight Requirements: Place in filtered lighting in an east facing window. Can tolerate low light but will do well in medium light.
🪴 Care Requirements: Fertilize bi - weekly to promote blooms. Prune dead leaves or flowers. Place away from cold drafts, and provide average humidity. Peace lilies do best in terracotta!