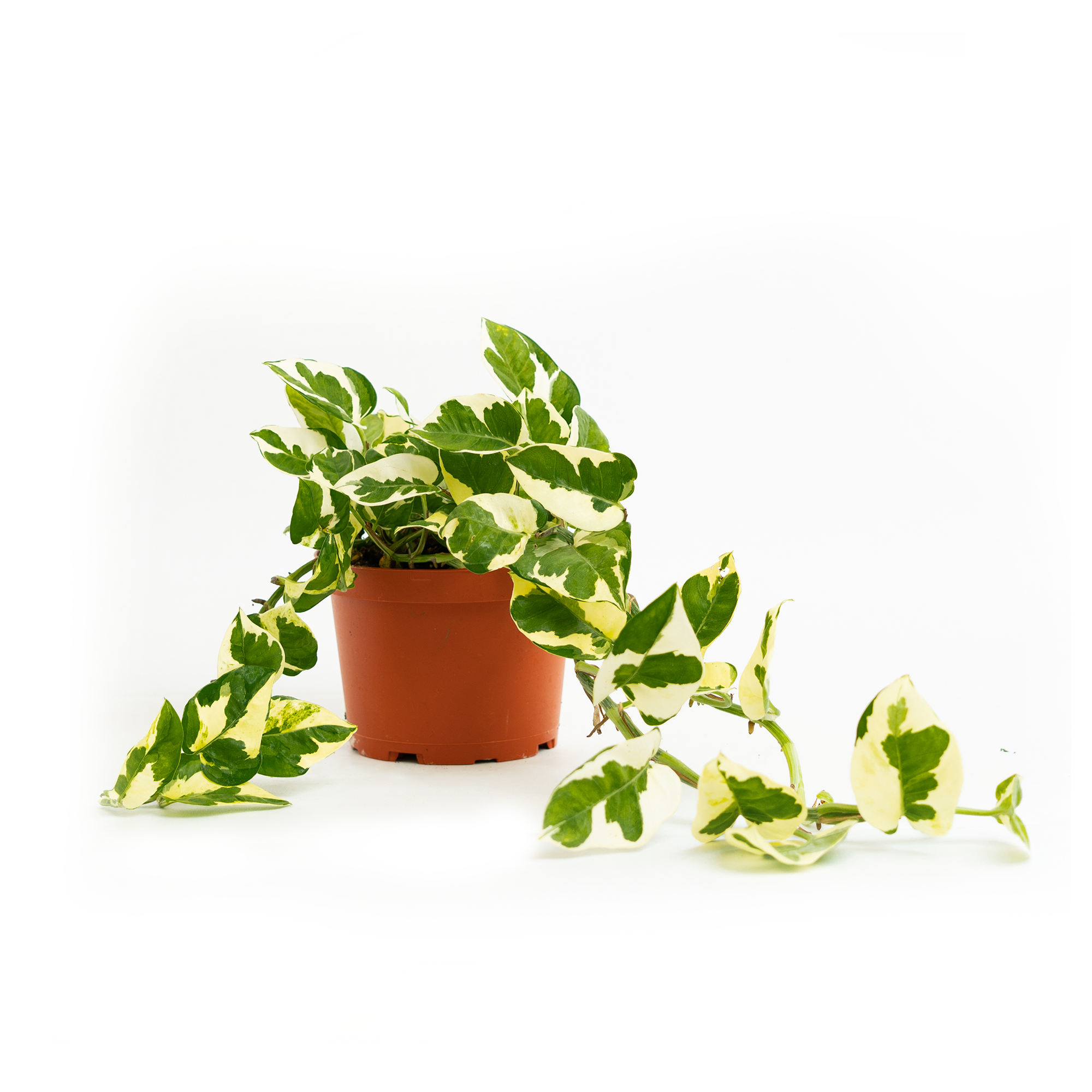 N'Joy Pothos
---
N'Joy Pothos are known for it's stunning green and white variegated leaves. Pothos are a plant lovers favorite as they are easy to care for and trail easily. Great for plant beginners or experts.
💧 Watering Requirements: Water every 1-2 weeks or when plant is mostly dry. Make sure plant does not stay soggy to avoid root rot. If leaves look droopy and soil is dry water the plant then place in sun, and plant will bounce back.
🌞 Sunlight Requirements: To maintain variegation place in medium to bright indirect light.
🪴 Care Requirements: Does well in average house humidity but will flourish in bathrooms with good lighting. Prune to propagate or promote growth. Fertilize every other month.