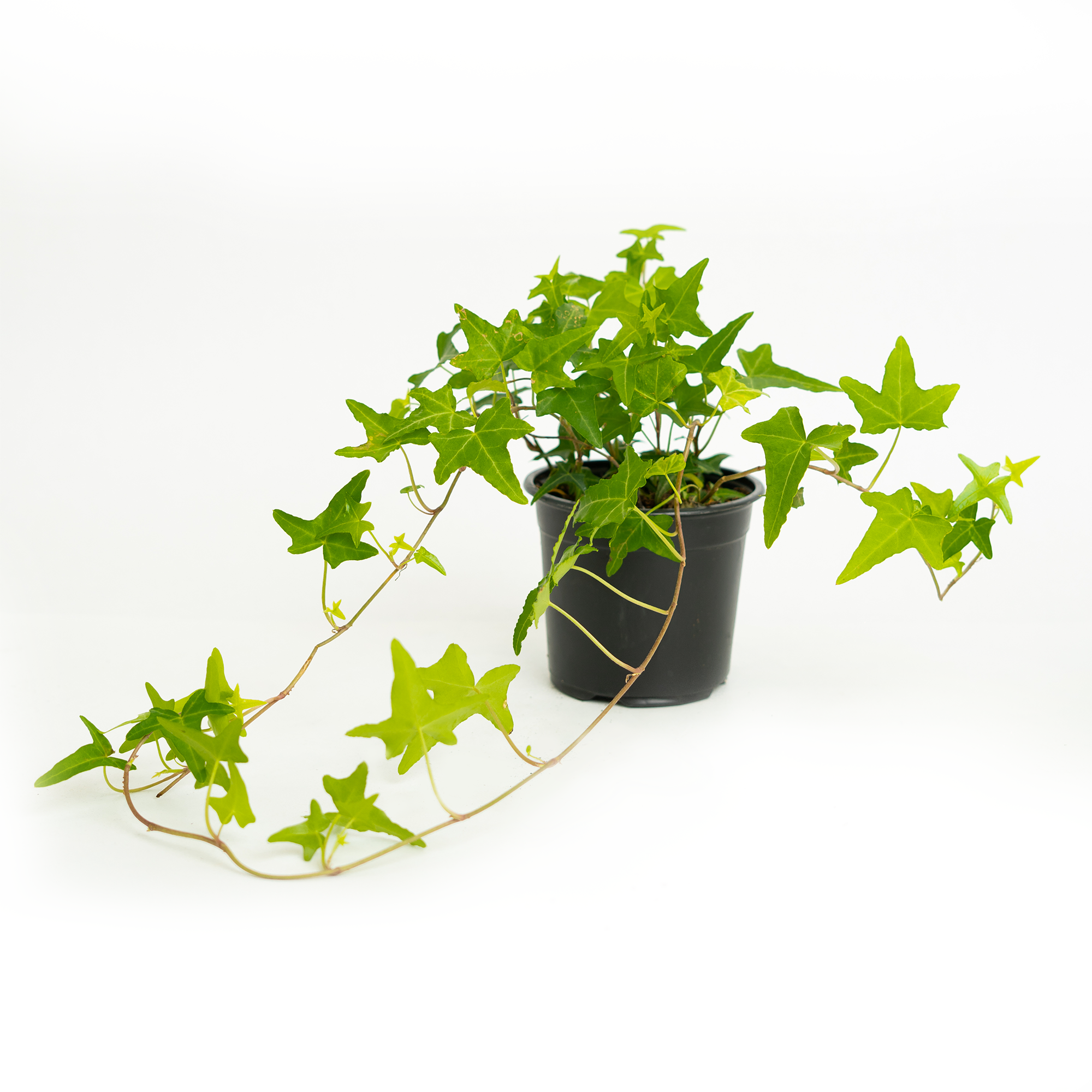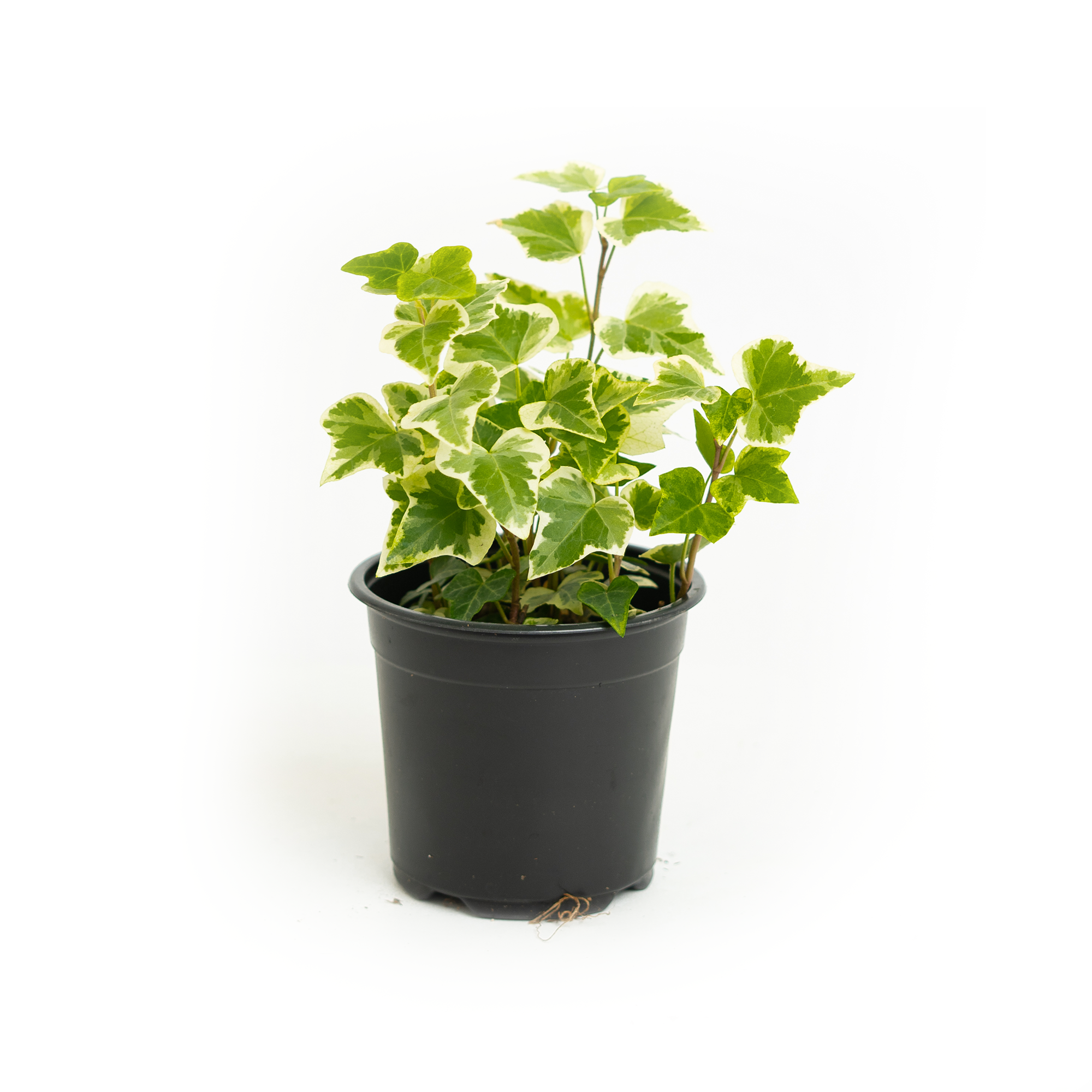 Assorted Ivy
---
A classic trailing houseplant that is easy to care for and fills an area effortlessly. Ivy does well in any home with good humidity and will grow quickly during growing season.
💧 Watering Requirements: Every 5-7 days or when top 1" is dry give plant a watering allowing excess to drain out. Ivy can be sensitive to root rot since it likes to stay partially moist. Winter months will allow to wait longer between watering but check with moisture meter to insure plant doesn't dry out.
🌞 Sunlight Requirements:  Best suited for medium and low light areas, as full sun will cause plant to become leggy and sickly. Ivy will benefit from brighter light in the winter to prevent soil from becoming soggy.
🪴 Care Requirements: Remember to periodically clean leaves to avoid pests. Keeping leaves free from dust will also allow plant to absorb light significantly better. Monthly fertilization will benefit plant health and growth.