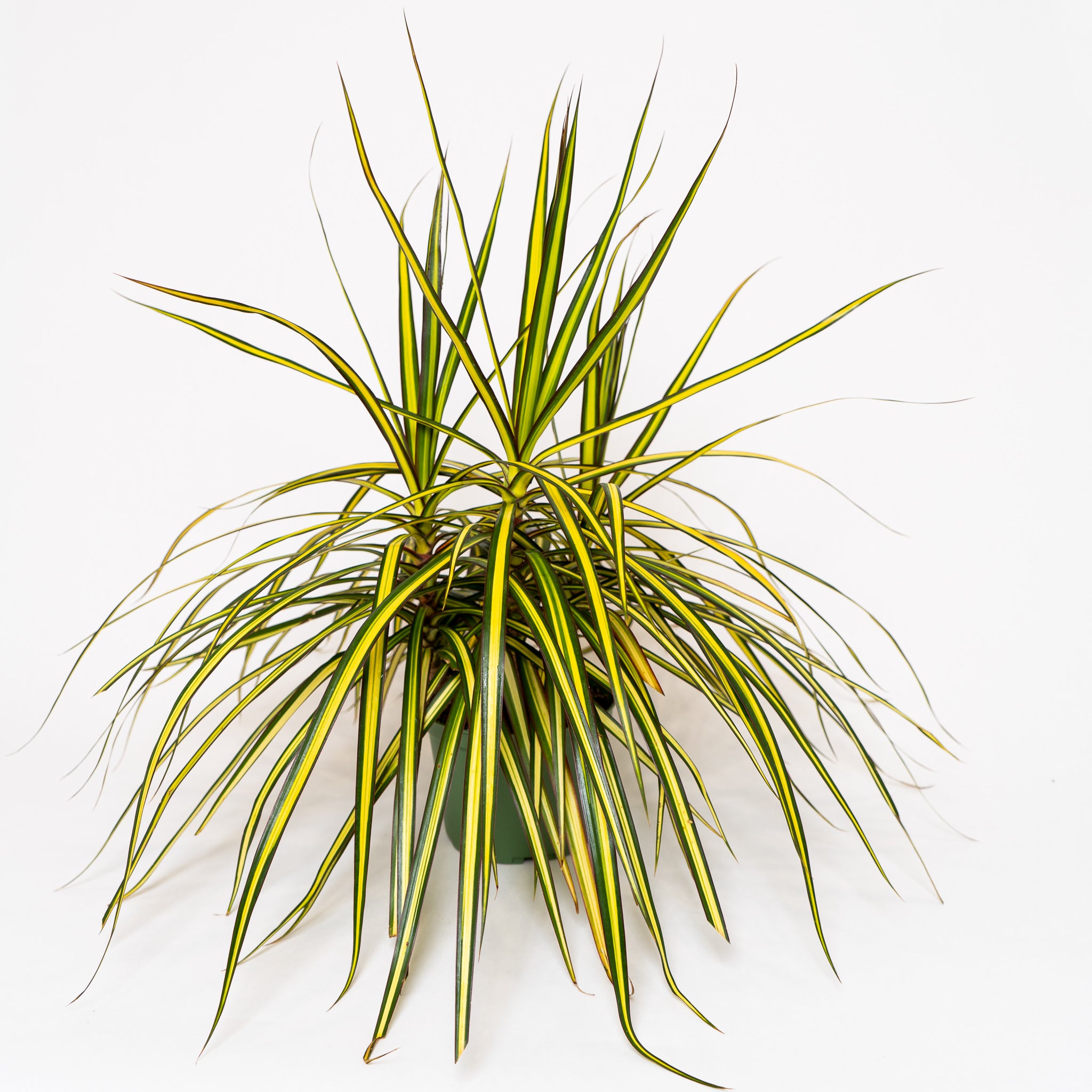 Dracaena Kiwi Tips
---
The unique Dracaena are very efficient for filtering air and keeping your house fresh! This easy to care for plant will grow into a stunning dracaena tree with proper care. 
💧 Watering Requirements: Water when top 2" of soil feels dry, use a moisture meter to keep soil moist but not soggy. Dracaenas can go longer between waterings in winter. Use distilled water or rainwater is plant is sensitive to fluoride.  
🌞 Sunlight Requirements: Keep in bright filtered indirect light, especially if Dracaena is variegated. If too close to a window leaf tips may brown. 
🪴 Care Requirements: Plant will thrive in high humidity and a humidifier is recommended. Can be grown outside in the summer depending on climate zone. Fertilize monthly during growing season.