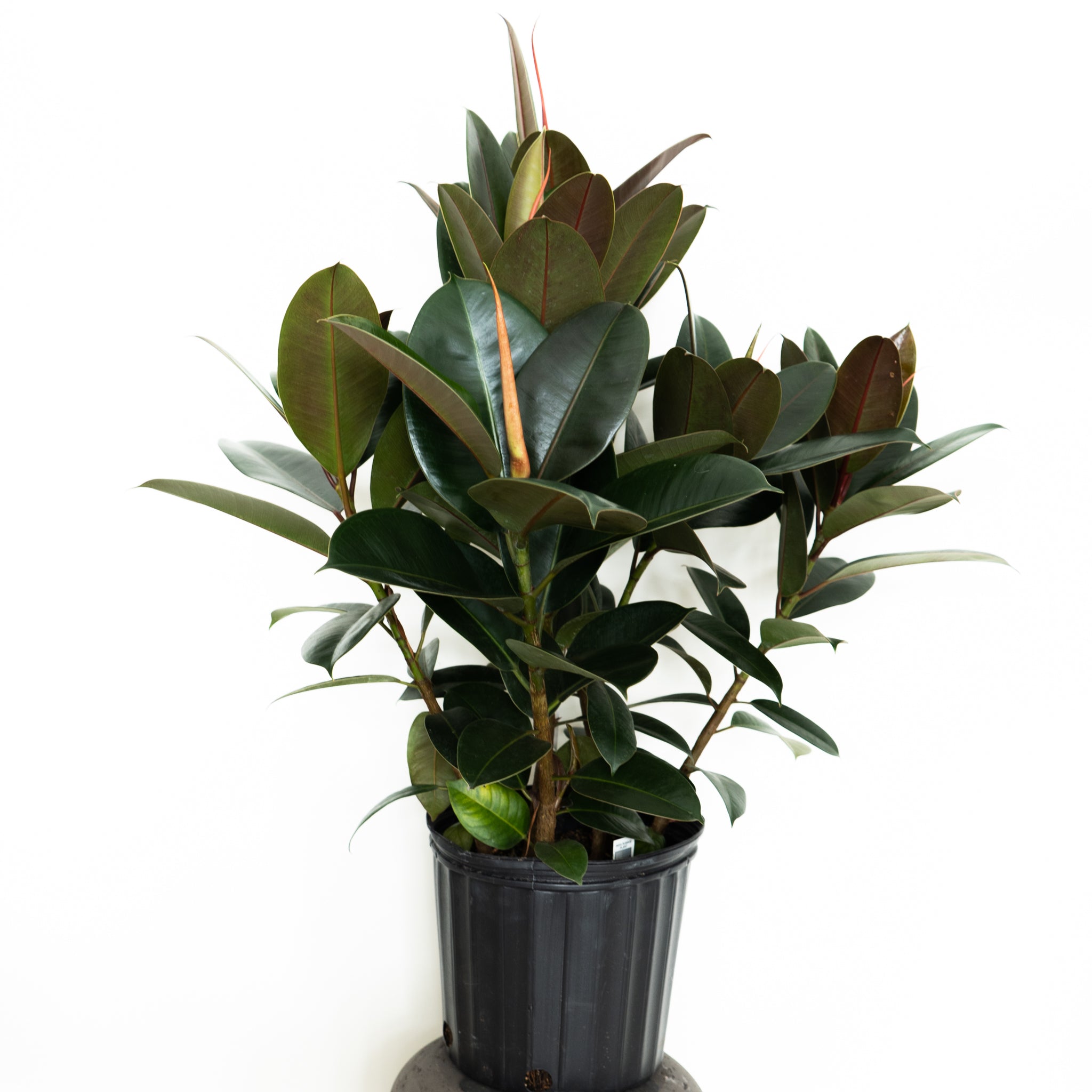 Rubber Plant Melany
---
The Melany Rubber Plant offers a beautiful foliage. A very easy to care for beginner plant that is suitable for any space. 
💧 Watering Requirements: When plant is half dry give a good watering insuring to let excess water drain out. Plant can go longer in-between watering in winter. 
🌞 Sunlight Requirements: Place in bright indirect light and rotate monthly for even growth. Prefers humid conditions so keep away from drafts.
🪴 Care Requirements: During growing season fertilize every 4-6 weeks. Prune any dead leaves. If plant becomes top heavy, you can steak it to provide support.