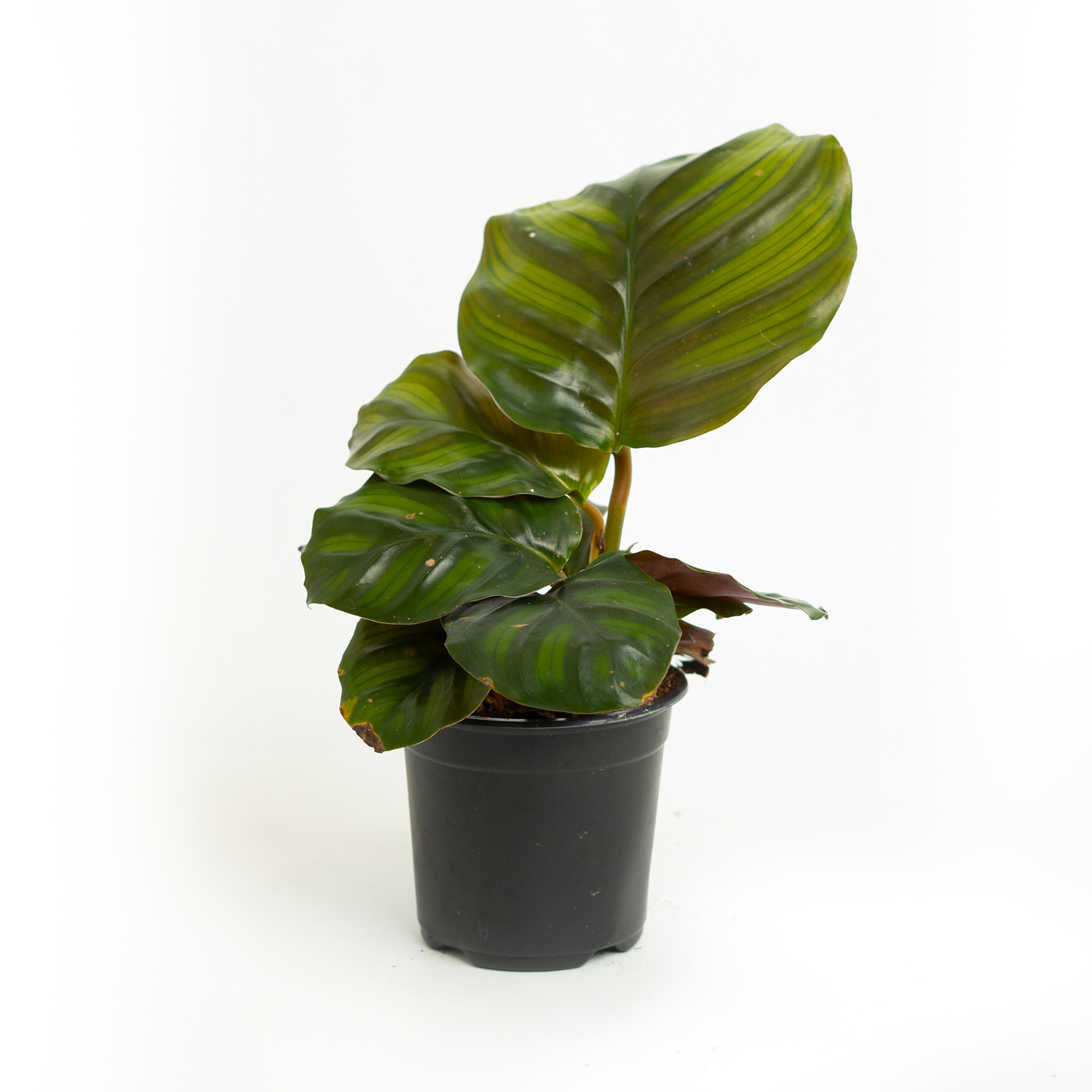 Striped Calathea
---
Also known as a Prayer plant the Calathea display intricate leaf colours and patterns. If ideal environment can be replicated, Calathea will effortlessly thrive. Great for humid spaces in your home!
💧 Watering Requirements: Keep soil moist not soggy in a well draining pot. water when top 1-2" of soil is dry.
🌞 Sunlight Requirements: Place Calathea in an indirect spot ideally east - south, or west - south. Calalthea will move its leaves throughout the day to maximize sun absorbency! 
🪴
Care Requirements: 
Calatheas thrive in humid areas, try to place in a humid spot like a bathroom if possible. Fertilize monthly during growing season for healthy new growth. With proper humidity Calatheas will bloom!