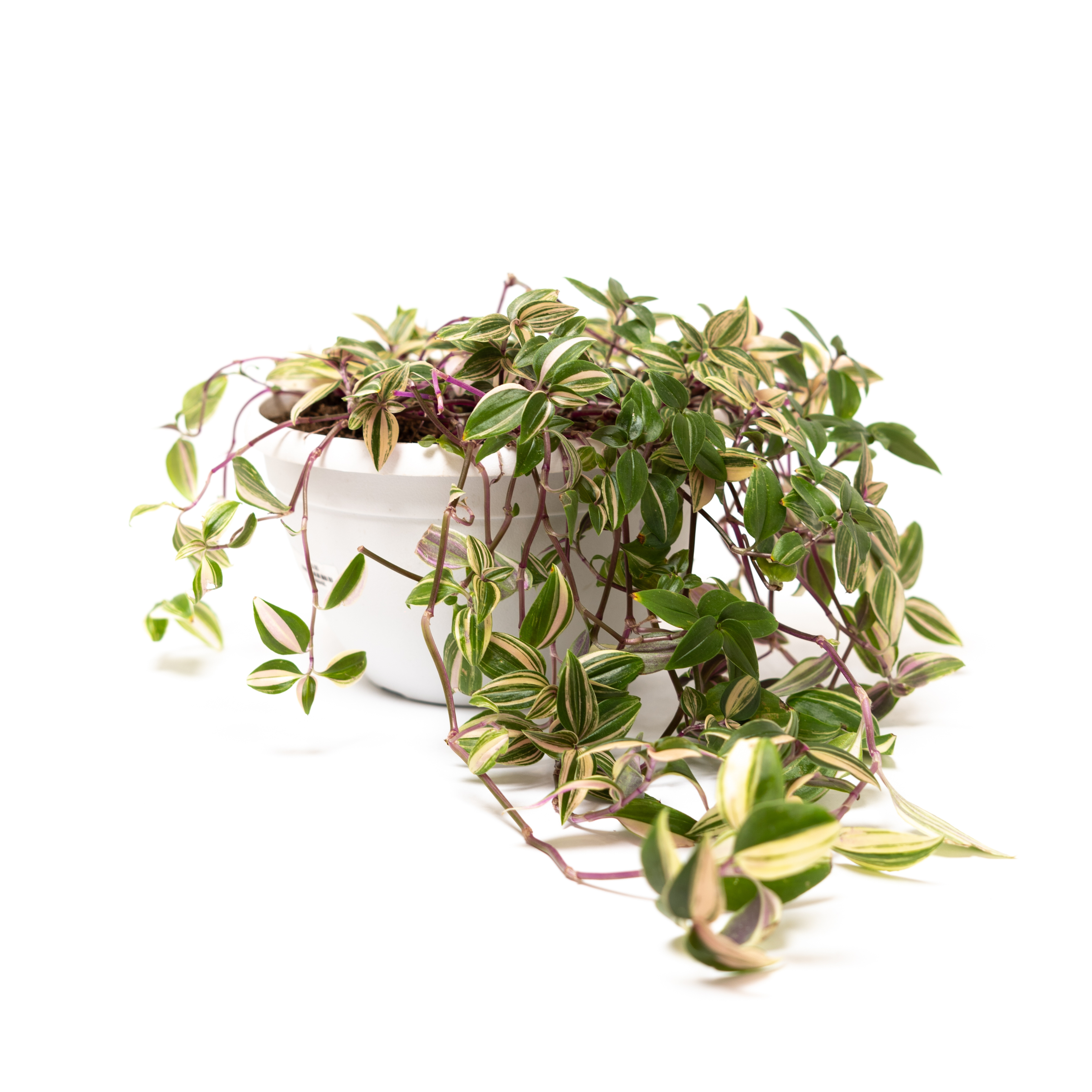 Tradescantia Quadricolour
---
Tradescantia are stunning trailing plants great for medium plant care experience. The quadricolour variation provides impressive variegation on its leaves, also will root and propagate easily!
💧 Watering Requirements: Keep soil moist as soil doesn't like to be dried out. Water when top 2" is dry, making sure to let excess water drain through to prevent root rot.
🌞 Sunlight Requirements: A rule of thumb with this plant too keep in mind is the more light the plant receives the more consistent the variegation. Keep in bright indirect light to see plant grow and trail quickly.
🪴 Care Requirements: This plant is considered medium care as it may require maintenance pruning. Prune any dead growth to leggy bits to promote new growth. If top of plant is looking sparce place trailing pieces on top to root and add fullness.