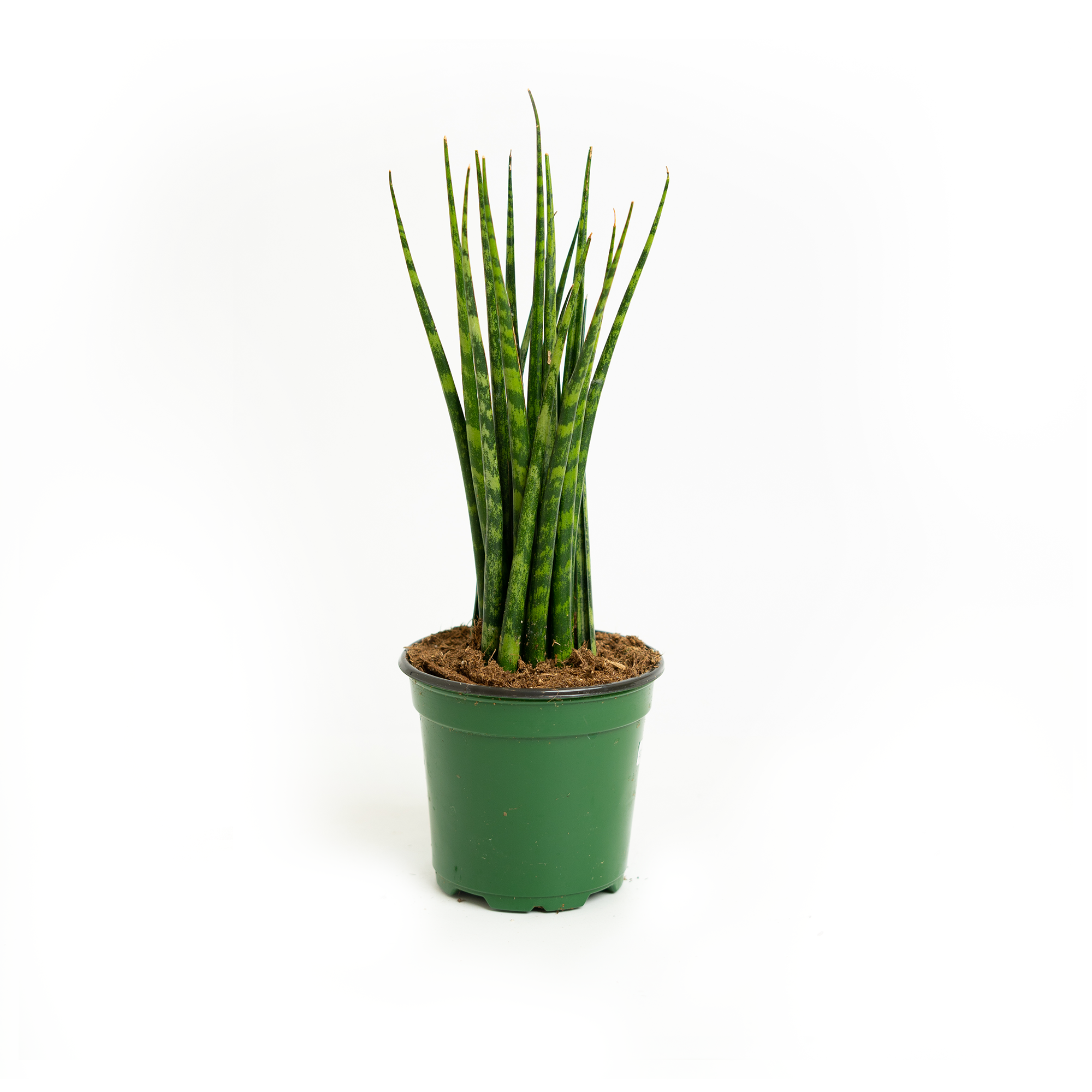 Sanseveria Mikado
---
The easy to care for Sansevieria Mikado is a great addition to a new or experienced plant parent. It appears as a snake plant but is actually part of the succulent family, meaning very low maintenance. these plants are neglect tolerant and do best left alone.
💧 Watering Requirements: These plants can survive long periods in-between watering and allowing soil to fully dry between watering is vital. Water deeply when plant is fully dry (about every 2 weeks or so) and discard excess water in saucer to avoid root rot.
🌞 Sunlight Requirements: Place plant in location to receive indirect light (lower light is also tolerated), a north window is recommended to avoid leaf burn. 
🪴 Care Requirements: Insure plant is not placed near drafts or A/C units as it can not tolerate cold, dry environments.