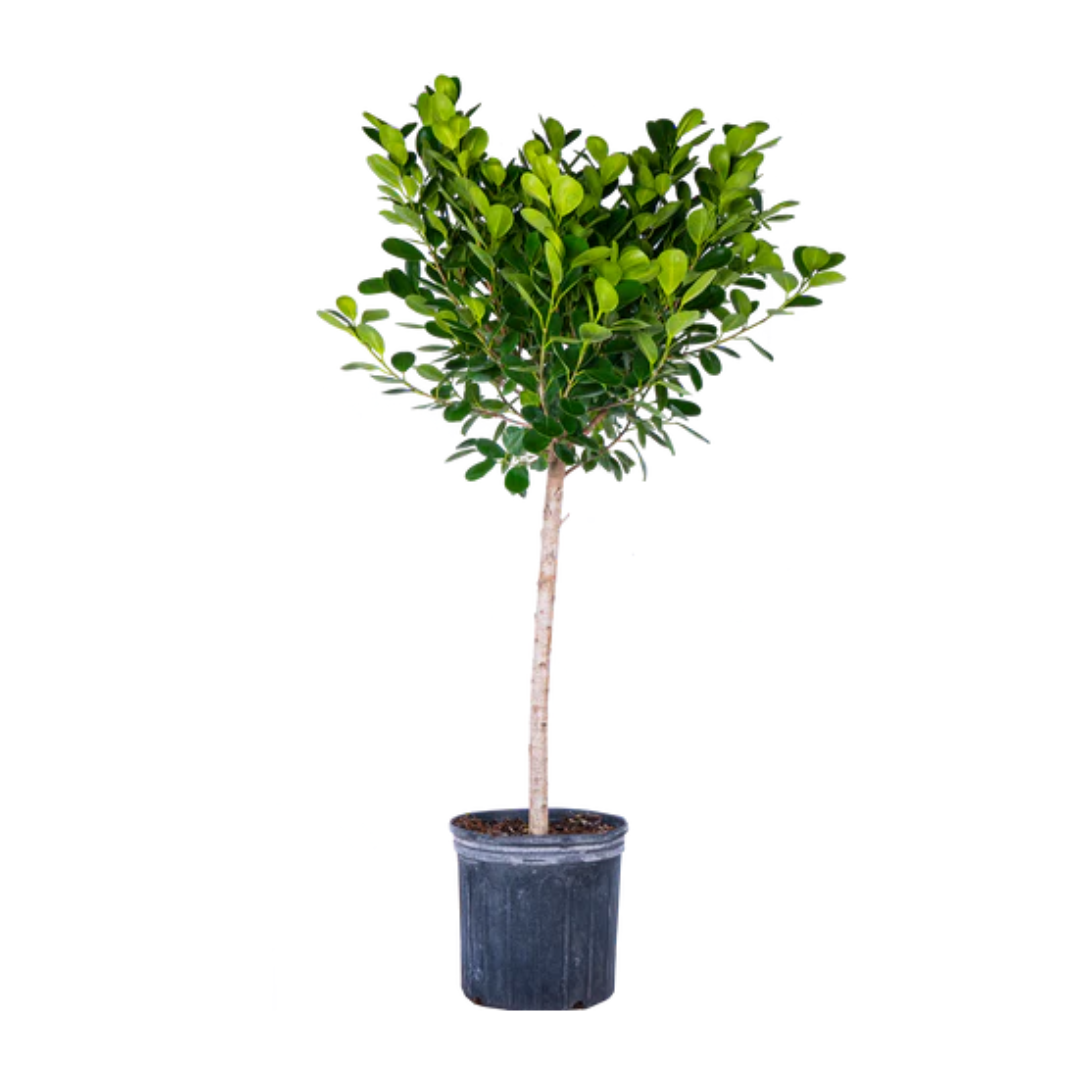 Ficus Moclame Tree
---
This 14" Ficus Monclame is a stunning tree from the Fig family "Moraceae". Great to fill a big space in a south/ west window. Best for Medium houseplant experience!
💧 Watering Requirements: Prefers evenly moist soil, allow top 1-2" of soil dry between watering. With a plant this size a moisture meter is highly recommended to get accurate soil readings. 
🌞 Sunlight Requirements: Ideally placed in a south/ West window to receive 6 hours of sunlight per day. Remember to rotate  monthly to keep even growth.
🪴 Care Requirements: Best suited in self watering pot to maintain proper soil moisture. Every 3 months rinse leaves with room temperature water to flush away dust and pests, regular leaf wiping is also encouraged. Fertilize monthly throughout growing season.